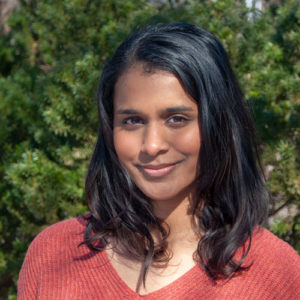 I am a first-year student in the PhD program in Linguistics at UCLA. My primary areas of interest are phonetics, phonology, fieldwork and typology. I received an M.A. in Linguistics from Wayne State University in Winter 2020. Before that, I studied engineering at Purdue University and the University of Pune.
My first name is pronounced [dʒa.nə.vi] in English and [dʒa.nɦə.ʋi:] in Marathi. Where the stress goes is a topic of contentious debate between me and my parents. You are welcome to choose sides. I prefer [ˌdʒa.nə.ˈvi] . My last name is pronounced [ˈnaɾ.ˌkəɾ] in Marathi, and with any rhotic of your choosing in English.
I can be reached at [jnarkar] [at] ucla [dot] edu.