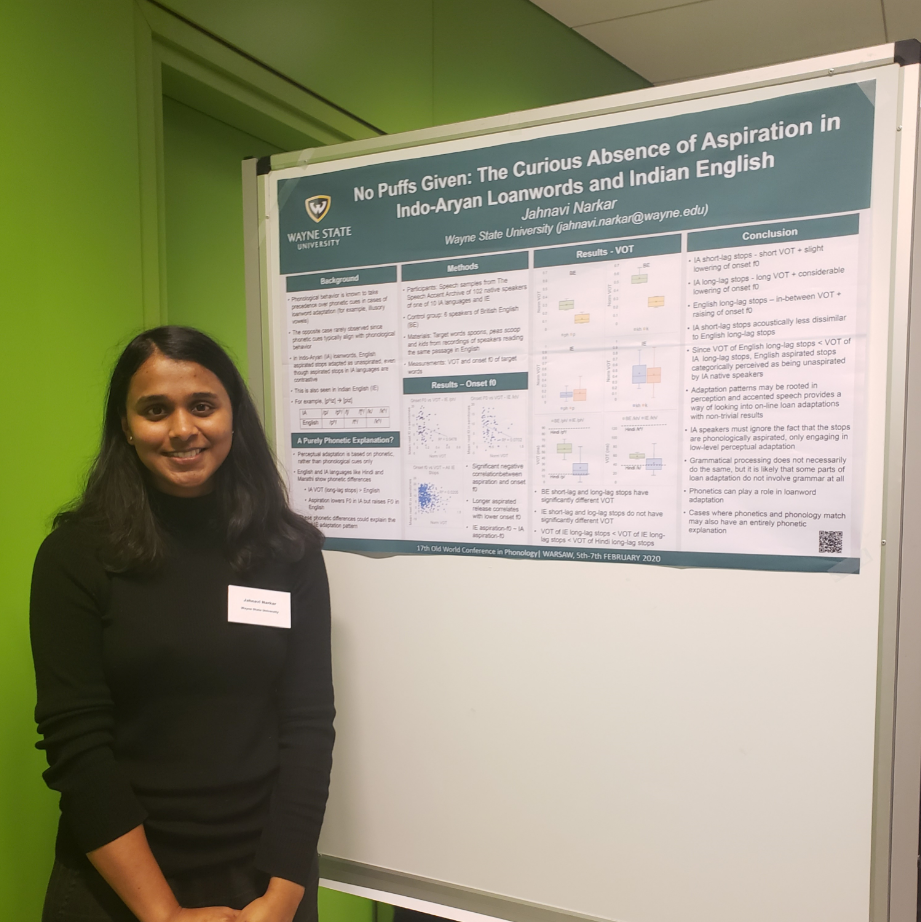 I presented a poster titled 'No Puffs Given: The Curious Absence of Aspirations in Indo-Aryan Loanwords and Indian English' at the 17th Old World Conference in Phonology (OCP) at the University of Warsaw.
My work on documenting Adonara, spoken in East Flores in Indonesia, was featured on Wayne State's Graduate School Spotlight.
My work on Adonara was also also featured on the Wayne State Linguistics website.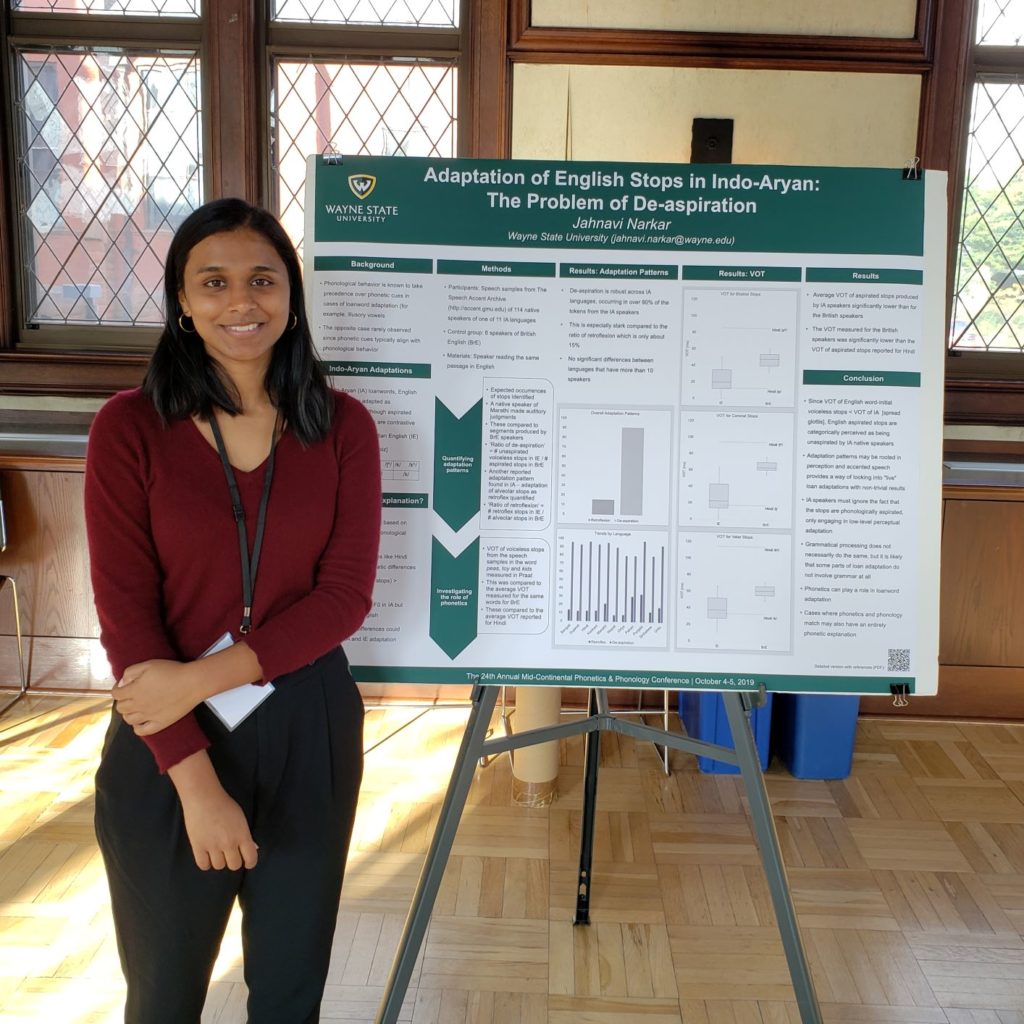 I presented a poster titled 'Adaptation of English Stops in Indo-Aryan Languages: The Problem of De-aspiration' at The 24th Annual Mid-Continental Phonetics & Phonology Conference held at the University of Wisconsin, Milwaukee in October 2019.